Wesley Ballenger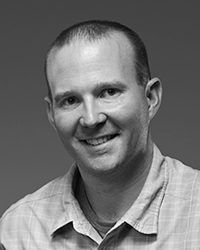 Wesley Ballenger has served as bass trombonist with the United States Army Field Band since 2005. He has performed as a featured soloist with the Concert Band on works by Chris Brubeck, Daniel Schnyder, Eric Ewazen, Derek Bourgeois and Steven Verhelst. He is an active performer and clinician with the Army Field Band Trombone Ensemble, as well as Federal Brass.
Wes earned his Bachelor of Music degree from Indiana University in 2005, where he studied extensively with M. Dee Stewart and Peter Ellefson. He also spent four months abroad in Vienna, Austria studying with Ian Bousfield. Wes served as bass trombonist with the Richmond (Ind.) Symphony Orchestra, the Columbus (Ind.) Philharmonic Orchestra, and the 2004 Disney Collegiate All-Star Band.
As an arranger, Wes has arranged works for various sized trombone ensembles, brass quintets, and concert band. His arrangements have been featured in multiple International Trombone Festivals, as well as the American Trombone Workshop.
In addition to music, Wes enjoys photography, sports, fitness, and traveling with his family.
Publications by Wesley Ballenger