Terry White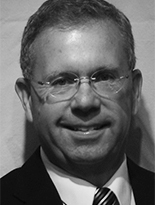 Terry White is a retired music educator who taught instrumental music at all levels for over 35 years. He retired from the Cape Elizabeth (Maine) School District in 2010. Presently, he composes and arranges for many groups throughout the country. His music has been performed at the Midwest Clinic in Chicago, the Illinois Music Educators Conference, and is included in many state festival lists. Terry's music has received positive reviews in the Instrumentalist, the IAJE Journal, and also "Teaching Music Through Performance in Jazz for Beginning Ensembles." Many of his publications are annual J.W.Pepper's Editor's Choice selections. He is also the brass arranger for the Colt Cadets DCI Drum Corps in Dubuque, Iowa.
Originally from Falmouth, Maine, Terry received a B.M. in Composition from Berklee College of Music, and a M.S. in Music Education from the University of New Hampshire. He has studied composition with John Bavicchi, Hugo Norden and Herb Pomeroy.
As a performer Terry began with the Don Doane Big Band while still in high school, and continued with the band as trumpet player and writer until 1984. Terry continued with his own big band for several years, releasing a cd entitled "This Note's For You" and presently writes for the Portland Jazz Orchestra and numerous other jazz ensembles throughout New England. He is an active adjudicator and festival conductor.
Terry resides in Westbrook, Maine with his wife Mary Ellen.