Matt Conaway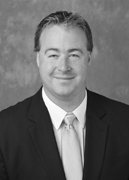 Matthew R. Conaway was appointed to the Purdue faculty in August 2012 as an Assistant Professor, and was promoted to the rank of Associate Professor with tenure in July 2018. He serves as an associate director of the famed "All-American" Marching Band, directs the "Boiler Brass" Men's Basketball Pep Band, and conducts the Purdue Symphonic Band and Varsity Band. He also serves as the department's technology coordinator, and coordinates the Volunteer Management Team. He is responsible for coordinating marching band travel, and has organized trips around the Big Ten, as well as a significant performance experience in Medellín, Colombia in 2015. He has mentored many student organizations, previously serving as sponsor for the Beta Sigma chapter of Tau Beta Sigma, the Gamma Pi chapter of Kappa Kappa Psi, the Band & Orchestra Technology Office, and the Purdue Musical LGBTQ+ Society. Conaway also serves the university as a member of the Purdue University Senate, and serves on both the Student Affairs Committee and the Advisory Committee on Equity.
Prior to his appointment to Purdue's faculty, Conaway served for ten years as the Director of Bands for the West Lafayette Community School Corporation, during which time the program received many state and national accolades for musical excellence. He brought back the Marching "Red Devil" Band, basketball pep band, jazz band, and symphony orchestra to the music department, and raised band program enrollment by over 200 students in grades 5-12. During his tenure, West Lafayette became regarded as one of the great small-school music programs in Indiana, with two state concert finals appearances and dozens of superior festival ratings. Under Conaway's leadership, the NAMM Foundation recognized the West Lafayette Community School Corporation as one of the "Best Communities for Music Education in America" in 2006, 2010, 2011, and 2012.
Conaway is an award-winning, internationally-known composer for concert bands, with over fifty original works currently in publication. His compositions range from very beginning through very advanced, based on his experience working with all levels of performers in grade 5-12, collegiate, and professional ensembles. He has received commissions from many schools and honor bands in the last five years. Conaway was honored to experience his Carnegie Hall debut in March 2016 with a world premiere performance by the Purdue Wind Ensemble.
He is also an accomplished arranger, and has written for athletic bands at Indiana University, Purdue University, and many high schools and colleges throughout the country. Millions of people have heard Conaway's arrangements at multiple festivals, bowl games, basketball tournaments, and other major sporting events since 1999. His compositions and arrangements are available globally.
After graduating from Woodhaven (MI) High School in 1997, Conaway attended Indiana University – Bloomington, where he studied arranging with David Woodley. He received his Bachelor of Music Education with Distinction in 2001, and earned a Masters of Music degree from the American Band College of Sam Houston State University in 2010. He is a member of NAfME, CBDNA, NBA, Indiana Music Educators Association, Indiana Bandmasters Association, and ASCAP. He is an honorary member of Tau Beta Sigma and Kappa Kappa Psi, and was recently inducted into the Gamma chapter of Phi Beta Mu. He is in demand as a clinician and adjudicator at concert and marching band festivals and competitions throughout the United States.
Publications by Matt Conaway