John M. Pasternak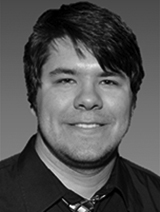 John M. Pasternak is an active music performer, teacher and conductor who has founded and directed several active community ensembles. John attended Kent State University (KSU) where he pursued a Bachelor of Music Education degree and serves as President of the Kent State Ohio Collegiate Music Education Association (OCMEA) Chapter. Mr. Pasternak was Staff Arranger at Kent State University, where he focused on composing and arranging for the music department while conducting his works with many of the KSU music ensembles. He has composed repertoire for many Independent Films and is an elected member of the American Society of Composers, Authors and Publishers (ASCAP).
John is an experienced composer with works published by RWS Music Company, Carl Fischer Music, Bandworks Publications, Grand Mesa Music Publishers and Excelcia Music Publishing. His "Intrepid Fanfare" was selected as one of the Top 100 works in 2017 by Bandworld Magazine. In addition to his numerous concert works, John composed music for the Audio Technica video "How To Mic A Zombie" and most recently was involved in composing music and the film score for Coaster Studios documentary "Save My Park."
Mr. Pasternak is in demand as a composer and guest clinician for both his concert work and teaching experience across the musical genres. He is an active member of the Ohio Music Education Association (OMEA).
Publications by John M. Pasternak