Dennis O. Eveland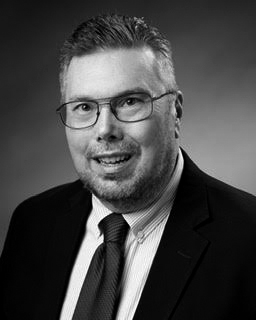 Dennis Eveland is a veteran of more than three decades in music education. He earned a Bachelor of Arts Degree from Western Illinois University, and a Master of Music Education from Vandercook College of Music. He also earned an Educational Administration Certificate from Texas A&M International University.
Eveland has studied horn with Roger Collins, Ethel Merker, Arden Keen, and John Thompson. He has also studied with Dale F. Hopper, Dennis L. Johnson, Christopher Izzo, Roger Rocco, Dr. Victor Zajec, Bart Ghent, Michael Katterjohn, and Kelly Love.  He is a former marching member of the Cavaliers Drum and Bugle Corps (Rosemont, Illinois).  He also instructed the Geneseo Knights (85-86) and Guardsmen (88).  Dennis is an alumni of the Western Illinois University "Leatherneck" Marching Band.
Eveland began his teaching career in Toulon, Illlinois and has spent the past 30 years teaching in the United Independent School District in Laredo, Texas. He has experience at both the middle and high school levels. He is currently an Associate Director of Bands at Los Obispos Middle School.
Active as a marching band arranger, as well as a composer, he has written or arranged over 50 selections for competitive marching bands. His concert works are found on the Texas UIL PML List, receive frequent performance at state music educators conventions, and have received positive review from around the band world.  He is also an accomplished visual designer, as well as an active adjudicator.  He is a member of Texas Bandmasters Association, Texas Music Educators Association, and American Society of Composers, Authors, and Publishers (ASCAP). He has been a past ASCAP Plus award winner.
Dennis enjoys spending time with his family; wife Felisa, and their children William and Tamara . They also have a German Shepard/Rottweiler mix named Lucy.
Publications by Dennis O. Eveland