Bryce Newton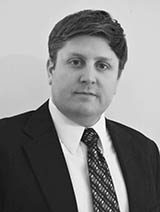 Bryce Newton (b. 1983) is an active arranger, composer, and music educator in the Dayton, Ohio area.
He has been a high school and middle school band director since 2006, and is currently on the faculty of
the Kettering City Schools in Kettering, Ohio, where he serves as the Director of Jazz Ensembles.
Bryce has numerous publications for concert band available from RWS Music, and jazz ensemble works with C.L.
Barnhouse.
Bryce holds a bachelor's degree in Music Education from Miami University (Oxford, Ohio), where he studied
theory and composition with C.L. Barnhouse composer David Shaffer.
Bryce and his wife Chelsey reside in Dayton, Ohio.
Publications by Bryce Newton