Brady Massey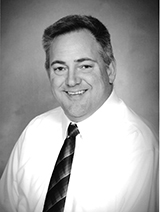 Brady Massey (b. 1966) is the Director of Bands at Williams Baptist University in Walnut Ridge, Arkansas. Mr. Massey's background includes teaching all grade levels of instrumental music, from beginning band through university band. His ensembles have received acclaim on the local, regional, and national levels, and are consistently praised on their performances.
Mr. Massey's professional affiliations include the American Society of Composers, Authors, and Publishers (ASCAP), the Arkansas School Band and Orchestra Association, the National Band Association, the College Band Directors' National Association, and has served on the board of directors for Dixie Band Camp and Drum Corps South. He is a recent past-president of the Arkansas Bandmasters Association, and has been the recipient of numerous awards in the education field as well as in the music education field.
Mr. Massey is the owner of Ovation by Design, which creates custom music and arrangements for bands and other media, and is the director of the Arkansas Ambassadors of Music, which produces a concert tour of Europe every two years. He resides in Pocahontas, Arkansas with his wife Carol and daughter Makenzie.